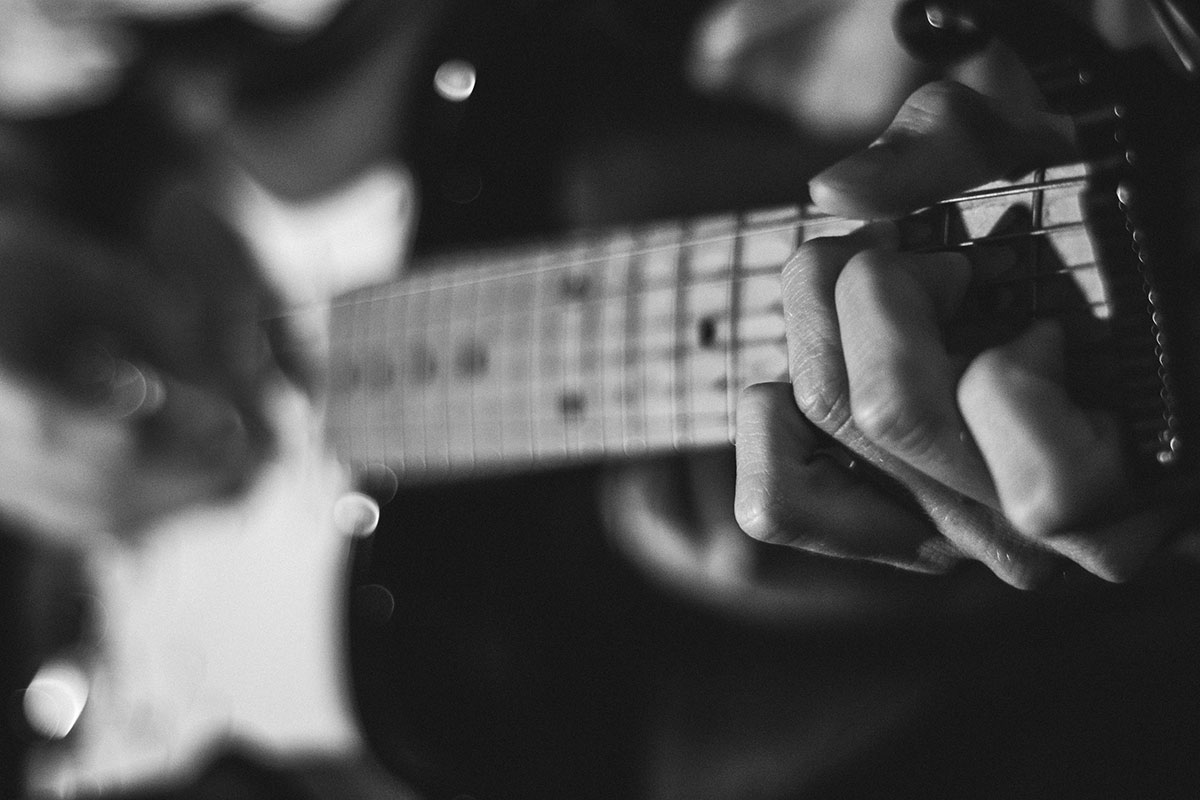 We asked our community to bring forth their inner guitar hero / heroine.
We had two guitar based samples that started out as simple riffs on an old black Ibanez – Les Paul copy.
The first sample was the opening of a "Snarky Puppy" song then reversed.
The second was a fuzzy noisy power chord riff.
The challenge was to use these samples or any other guitar samples acquired or play your own axe. We wanted to hear some guitar included within the track whether it's the samples supplied or a simple strum, chord or solo.
Listen to our Playlist to hear some submissions for the creative challenge this round…